Image over Morocco (NASA, April 23, 2000). Notice the exquisite detail in the colors and textures of the variety of land surface features in northwestern Africa. The heavily-vegetated peninsula in the top center of the image is the southern shore of the Strait of Gibraltar, the passage between the Atlantic Ocean and the Mediterranean Sea. On the tip of this peninsula is the coastal city of Tangier.
Moving west along the coastline, the city of Casablanca lies about 330 km southwest of Tangier, and about 50 miles south of Rabat, the capital city. Both Casablanca and Rabat are visible as small grey clusters of pixels. About 200 miles due south of Casablanca, the Atlas Mountains (brownish pixels) are running in a northeasterly direction toward Algeria, Morocco's eastern neighbor.
Toward the bottom right side of the image is a portion of the northwestern edge of the Sahara Desert. The most yellow pixels toward the southeast corner of the image is the region in the Sahara known as the Great Western Erg, in Algeria.

The Soccer City Stadium, in Johannesburg, South Africa (foto Ndaba Dlamini).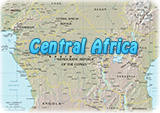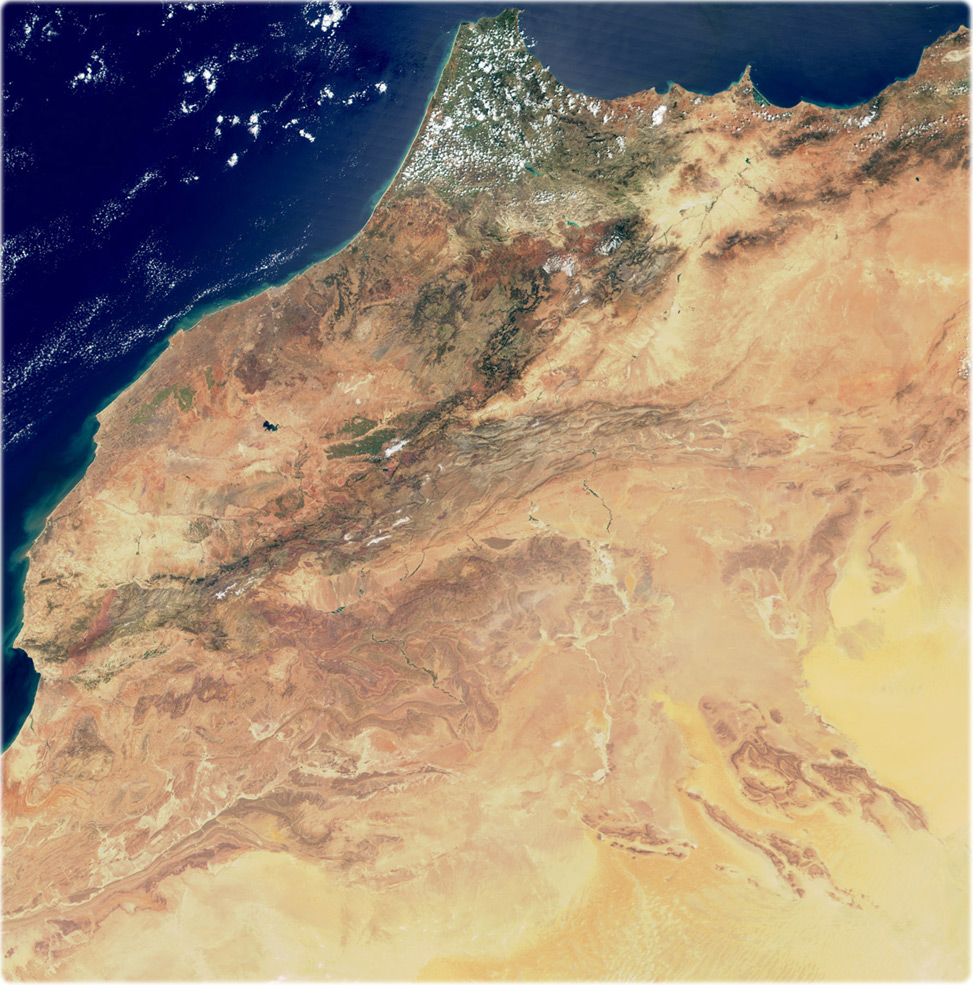 Copyright © Geographic Guide - African Continent, PLanet Earth. Madagascar, Atlantic Ocean coast and Ethiopia..