The Republic of Poland (Polish Rzeczpospolita Polska) is a country in Central Europe. The capital and largest city is Warsaw. The total population is 38 million inhabitants (2104). Polish is the official language.
Poland has 16 provinces: Dolnoslaskie, Kujawsko-Pomorskie, Lodzkie, Lubelskie, Lubuskie, Malopolskie, Mazowieckie, Opolskie, Podkarpackie, Podlaskie, Pomorskie, Slaskie, Swietokrzyskie, Warminsko-Mazurskie, Wielkopolskie and Zachodniopomorskie.
Market Square and the church of the Virgin Mary, in Krakow.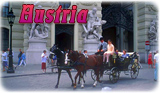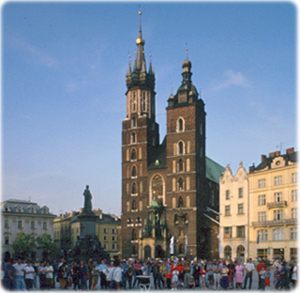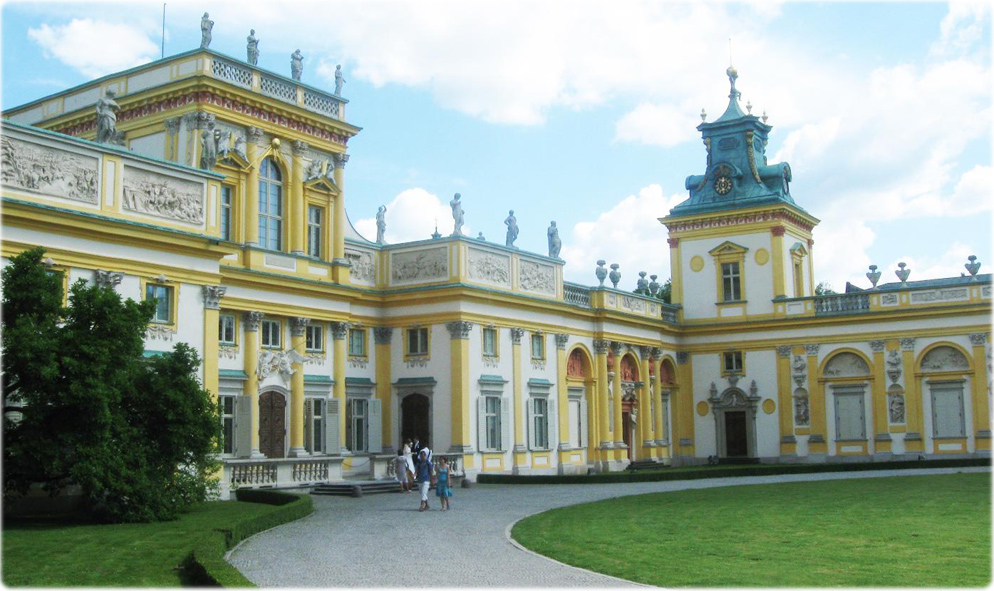 Gdańsk Town Hall completed in the 15th century, in Gothic style.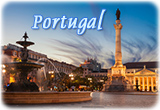 Pauline Monastery, in Czestochowa.
Wilanów Palace in Warsaw, completed in 1696.

Copyright © Geographic Guide - World in Pictures. European Continent.