Banff National Park, Alberta. Above, Moraine Lake.
Below, Banff Avenue.
Canada has great landscapes, that changes with the four seasons, and beautiful architecture in metropolitan cities and villages. Nature and wildlife are very rich. There are many tourist attractions throughout the country.
Canada is a constitutional monarchy composed of ten provinces and three territories. Head of state is Queen of Canada (British Monarch): Elizabeth II, represented by Governor-General. Through the Statute of Westminster (1931), Canada was recognized as an equal partner of United Kingdom.
The national capital is Ottawa and official languages are English and French. Monetary unit is Canadian dollar (Can$).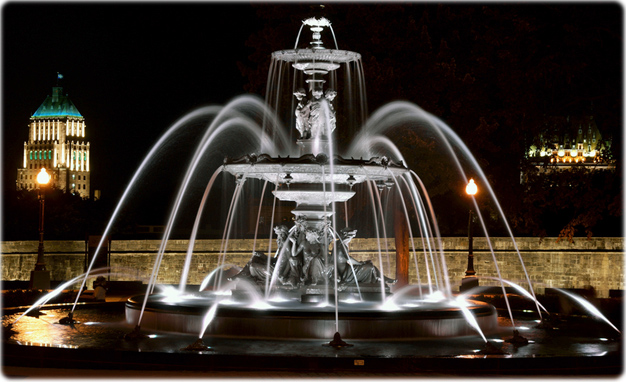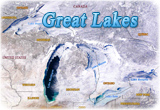 Fontaine de Tourny, Quebec (photo Aladin).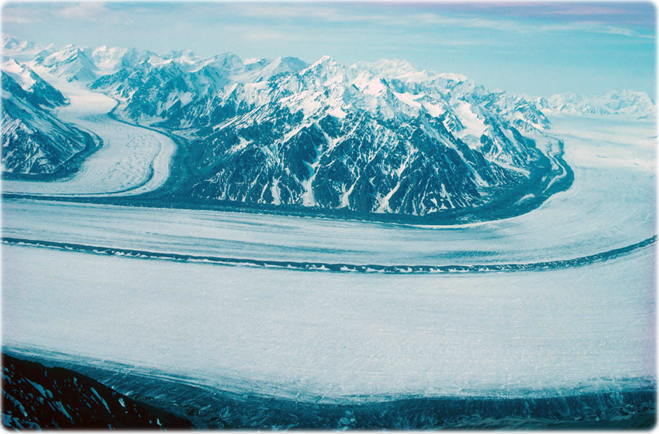 Aerial view of the Kaskawulsh Glacier, in Yukon.
Aerial view of Canadian Horseshoe Falls, in Niagara Falls, Ontario (photo Niagara Falls Tourism).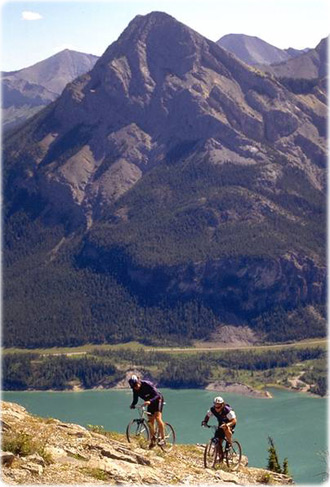 Copyright © Geographic Guide - World in Pictures, American Continent.
Dog sled traveling, in Ellesmere Island, Northwest Territories.
Ottawa, capital of Canada.