Canada is located in Northern North America, bordering the North Atlantic Ocean on the east, North Pacific Ocean on the west, and the Arctic Ocean on the north, north of the conterminous USA. Total area: 9,984,670 km².
Administrative divisions of Canada: 10 provinces (Alberta, British Columbia, Manitoba, New Brunswick, Newfoundland and Labrador, Ontario, Prince Edward Island, Quebec, Saskatchewan, Nova Scotia) and 3 territories (Northwest Territories, Nunavut, Yukon).
Main ports and terminals: Fraser River Port, Halifax, Hamilton, Montreal, Port-Cartier, Quebec City, Saint John (New Brunswick), Sept-Isles, Vancouver. The national capital is Ottawa.
Source: U.S. Central Intelligence Agency.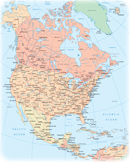 Copyright © Geographic Guide - World in Pictures. North America.


Aerial view of part of the Canadian Rockies. The Rocky Mountains are the largest mountain system in North America. It stretch 4,800 km from the northernmost part of western Canada to New Mexico in southwestern United States.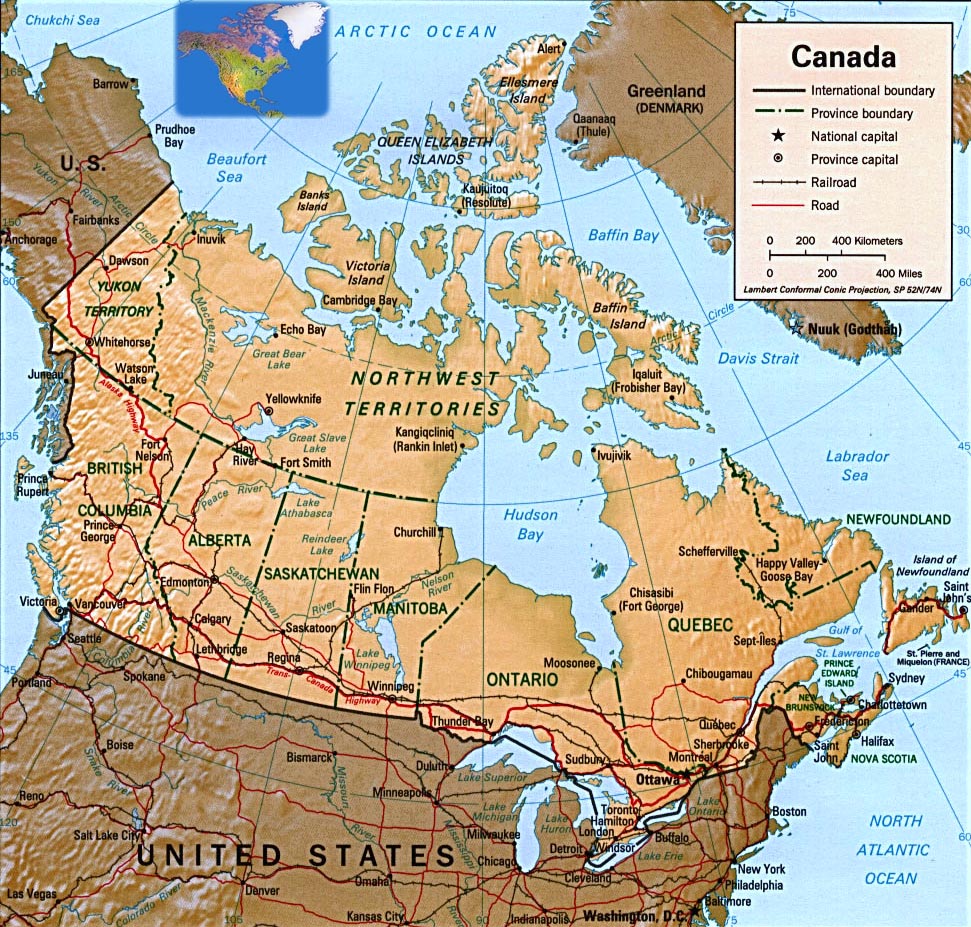 Source (edited): Her Majesty the Queen in Right of Canada, Natural Resources Canada - 2006.