Image of the Great Lakes of North America
The Great Lakes in North America comprises the lakes Superior, Michigan, Huron, Erie and Ontario, with a total area of 244,106 km². They form a natural border between Canada and the United States.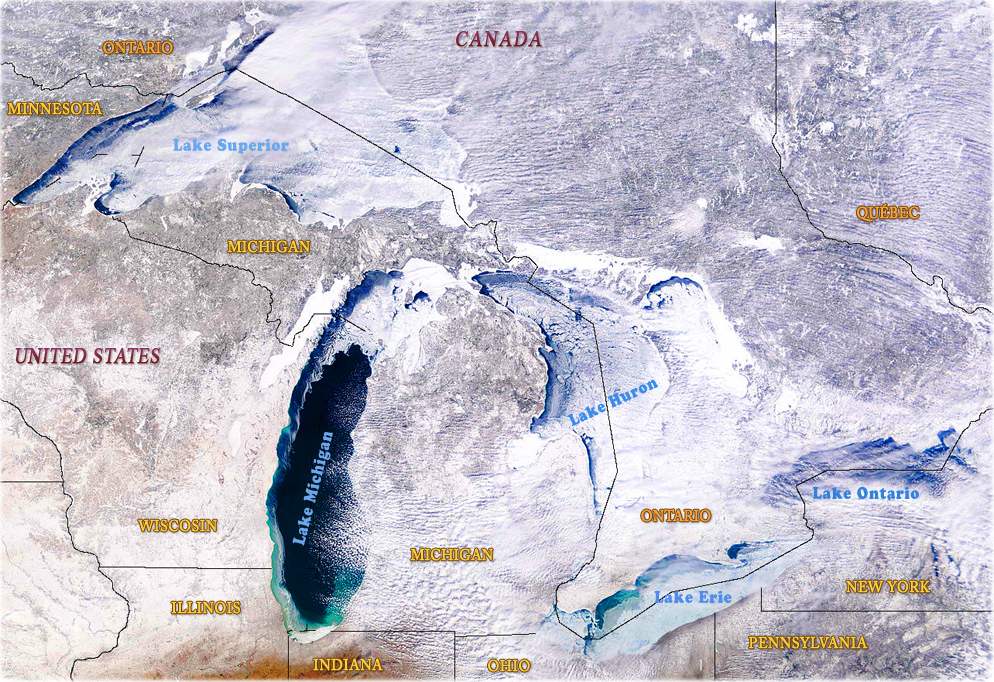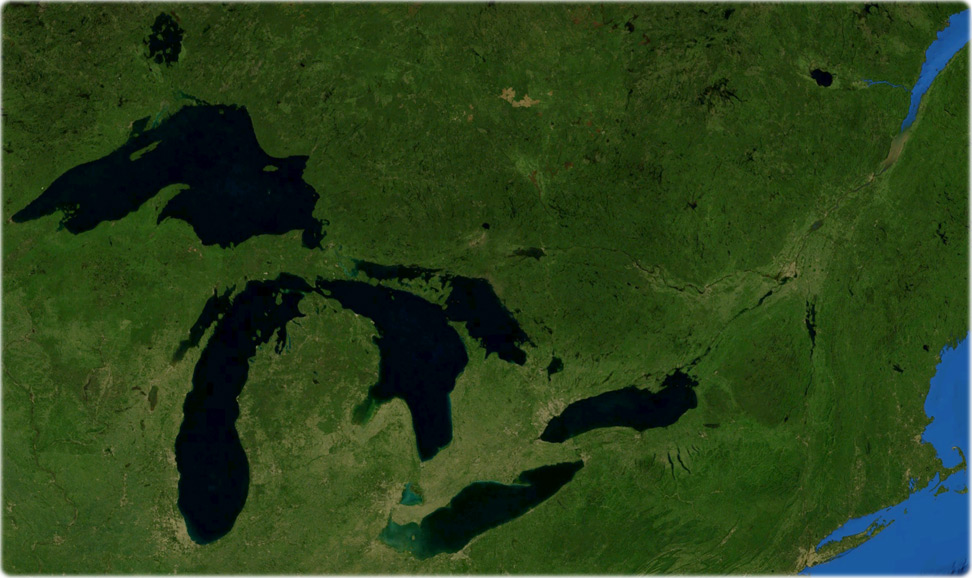 Ice covered lake in Detention Island, Ontario, Lake Superior.

The Great Lakes area in the winter (NASA - March 8, 2003, edited image). Ice almost completely covers some lakes.
Bikers pedaling on the shore of Lake Michigan, in Chicago, Illinois (credit Adam Alexander).

Copyright © Geographic Guide - World in Pictures. American Continent.