Scene of Saint-Ferréol-les-Neiges, in Quebec, Canada.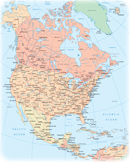 Palace of Fine Arts, Mexico City.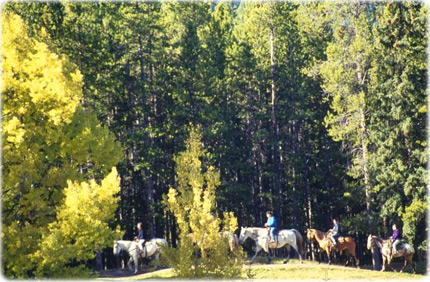 Isabel's Eye. Hurricane Isabel, photographed from the International Space Station, barreling towards Cape Hatteras, North Carolina (September 15, 2003).

Copyright © Geographic Guide - Travel and Tourist Guide North America. Photos of Canada, United States, New York and Mexico.
Greenland - This spectacular north looking view of south Greenland shows numerous indentations along the coastline, many of which contain small settlements. These indentations are fiords carved by glaciers of the last ice age. Even today, ice in the center (NASA). Greenland is the biggest island of the world, with an area of 2,175,600 km². It is also the least densely populated: only 3 people per 100 km².
Horseback riders in Banff Springs, Alberta.

White House, Washington DC.

The old view of Manhattan, with World Trade Center destroyed in 2001.