The State of California has a great number of recreational facilities, including parks, beaches, museums, theaters and many others. Hollywood is here. Some of national parks are among of the most frequently visited parks in the country, like Yosemite, Sequoia, Redwood, Joshua Tree and Death Valley. More: images of San Francisco ►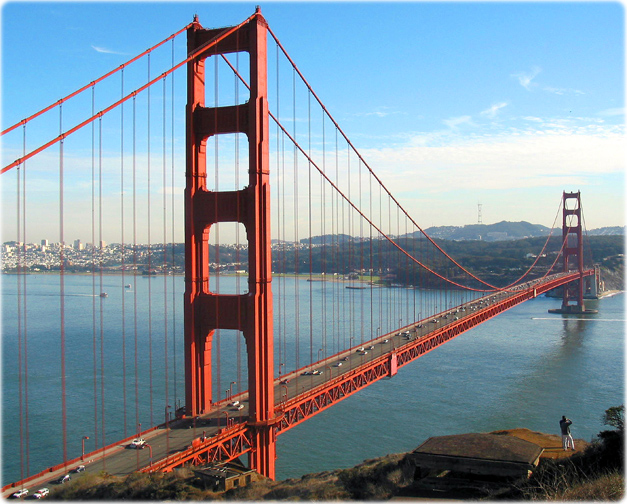 Landscape of the Yosemite National Park.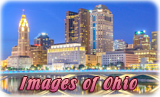 The Golden Gate Bridge in San Francisco Bay Area (credit Lewis Sommer, SFCVB)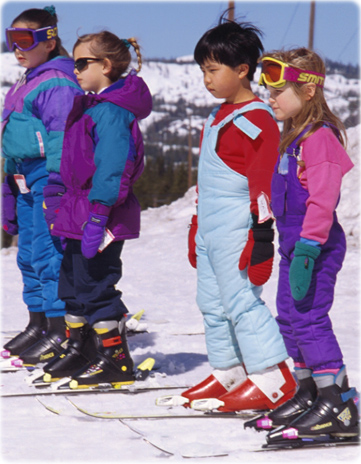 Los Angeles skyline in the sunset, with snow-covered mountains in the background.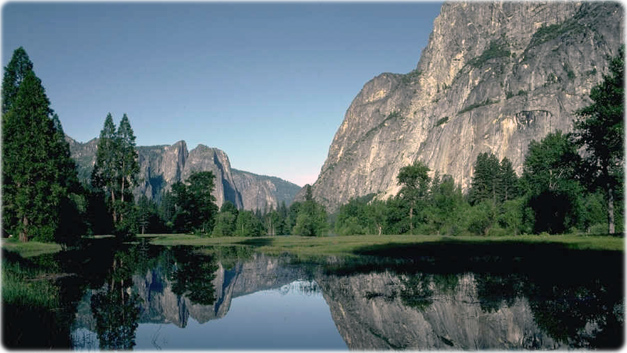 Buildings in Downtown San Francisco. The Sentinel building (green) was erected in the early 20th century. The Transamerica Pyramid appeared in 1972 (photo Tom Boss).
Aspect of the Catalina Island coast in the Pacific Ocean, California.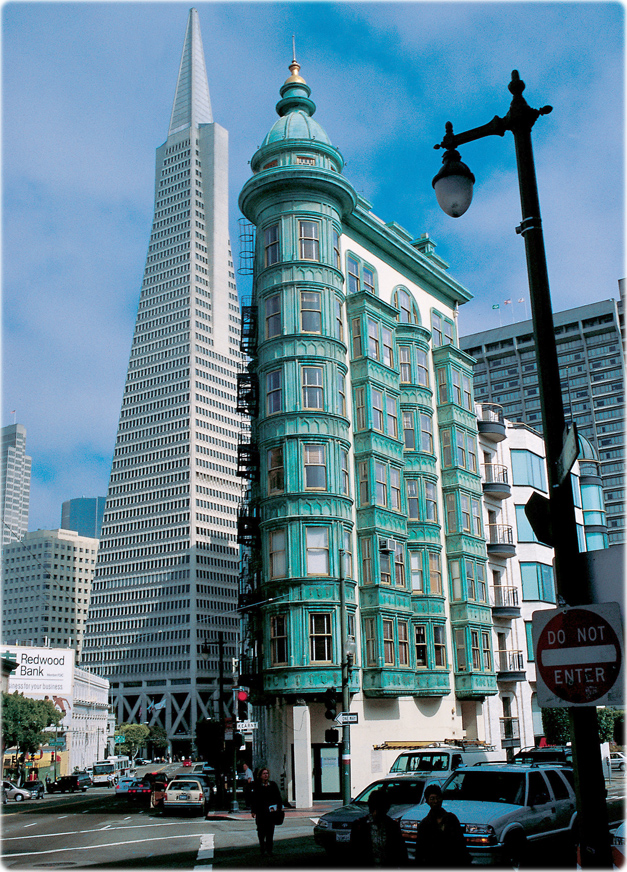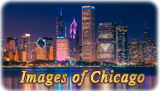 Children in ski lesson, Soda Springs, California.

Copyright © Geographic Guide - World in Pictures, United States of America.