North and Central America - Physical Map
Toronto, capital of the province of Ontario, Canada.
Map with the main land characteristics in North America and Central America: Rocky Mountains, Brooks range, Sierra Madre Oriental and Appalachian Mountains. North America extends from the Aleutian Islands in the northwest to the the borders of Mexico, Belize and Guatemala, in Central America, that extends to the Isthmus of Panama in the south.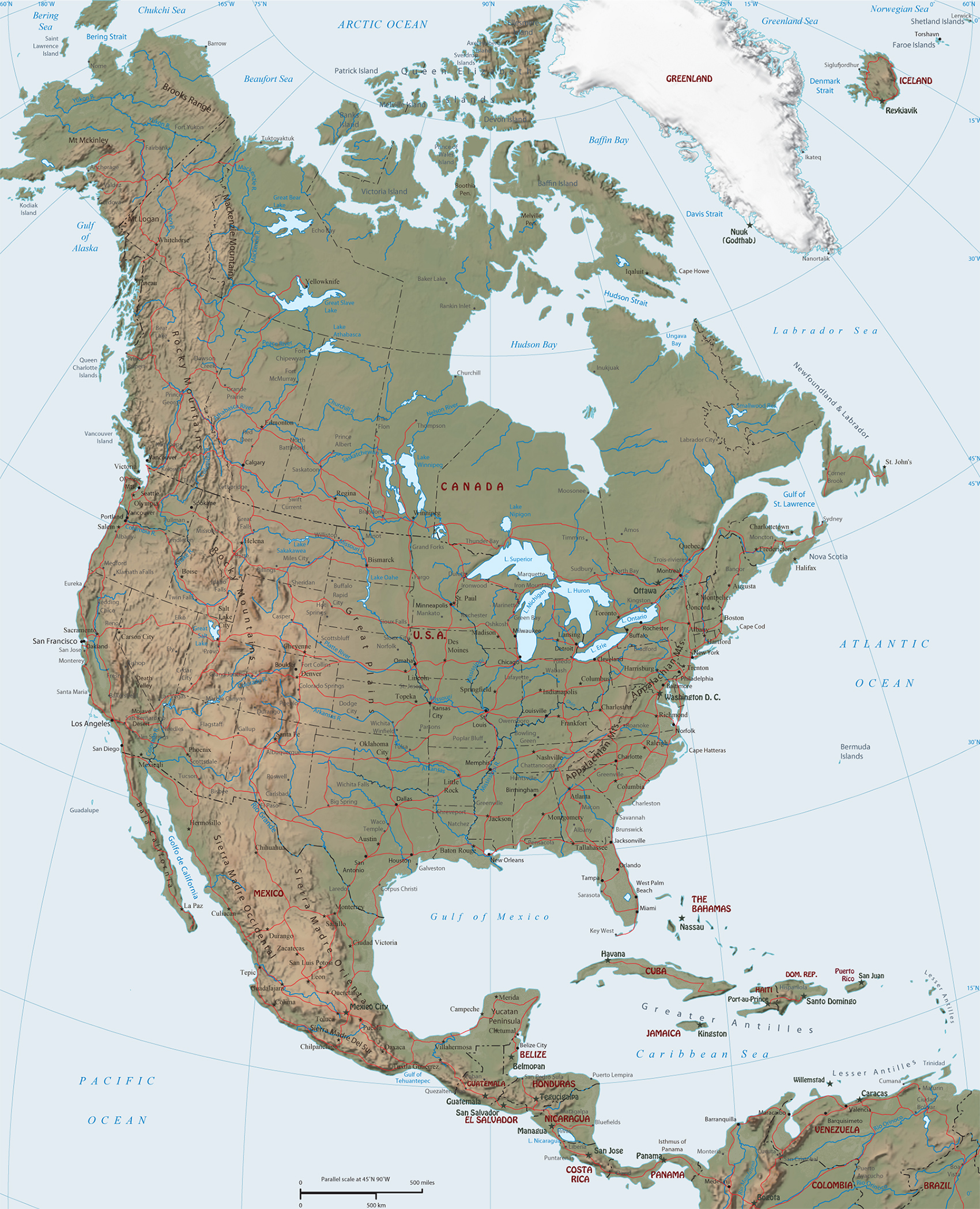 Copyright © Geographic Guide - World in Pictures. North America.

North and Central America - Physical Map