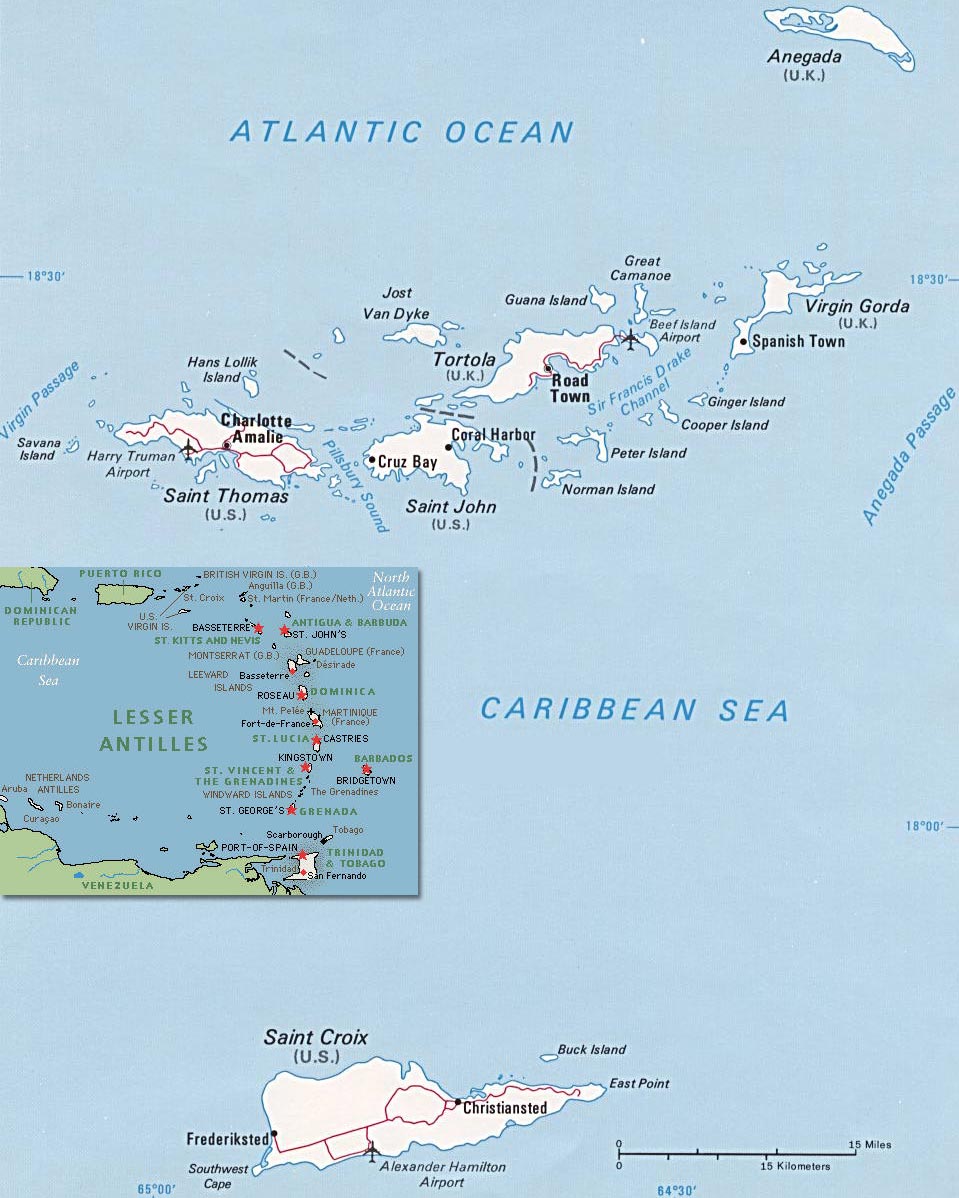 The Virgin Islands are located in the Caribbean, between the Caribbean Sea and the North Atlantic Ocean, east of Puerto Rico. The British Virgin Islands (BVI) is an overseas territory of the United Kingdom. The United States Virgin Islands, former Danish West Indies, is an unincorporated territory of the US. The capital is Charlotte Amalie.
Copyright © Geographic Guide - World in Pictures, American Continent.
Map: U.S. Central Intelligence Agency.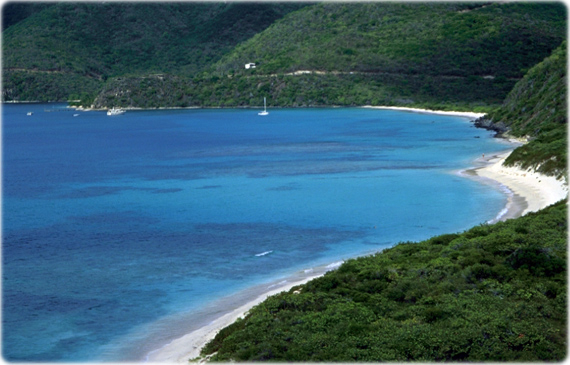 Savannah Bay, Virgin Gorda, British Virgin Islands.