Aruba is part of the Kingdom of The Netherlands; full autonomy in internal affairs was obtained in 1986, upon separation from the Netherlands Antilles. The Dutch Government is responsible for defense and foreign affairs.
It is a semi-arid limestone platform set on an ancient core of igneous rock. The island is nearly 32 km long and up to 10 km wide and covers an area of 193 km². Aruba is 31 km north of Cape San Roman. Little variation in temperatures occurs throughout the year and rainfall, which falls mostly in November and December, averages less than 51 centimeters a year. The red soil on the island is poor and thin and the thorny vegetation is quite drought resistant. Tourism and the refining of oil brought in from nearby Venezuela are the major industries. Oraniestad, located on the northwest coast, is the major city of the island (source: NASA and CIA).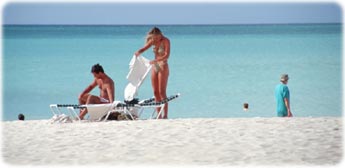 Eagle Beach, Turquoise Coast - Oranjestad, Aruba.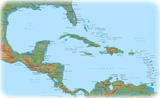 Source: U.S. Central Intelligence Agency.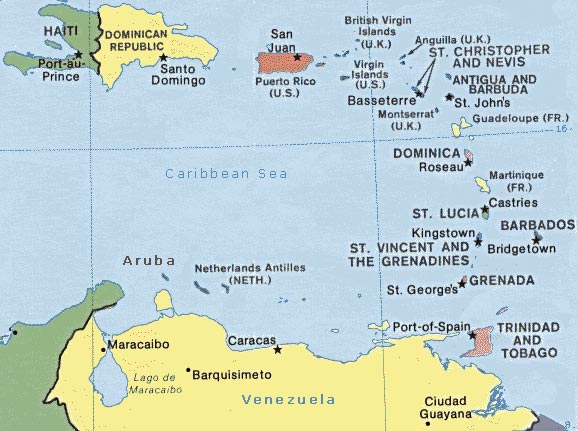 Copyright © Geographic Guide - World in Pictures, American Continent.