Brazil is the largest country in South America, occupying almost half of the continent and extending from north of the equator to south of the Tropic of Capricorn. The official language is Portuguese and the capital is Brasília.
Avenida Paulista, the business center of São Paulo, the biggest Brazilian city.
Cathedral of Petropolis, in Rio de Janeiro.
Porto da Barra, in Salvador, considered by CNN one of the best beaches in the world.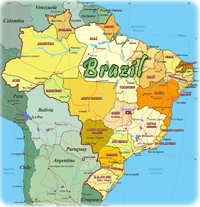 Aerial view of beach of Amores in Balneário Camboriú, Santa Catarina, southern Brazil.
Lageado de Pai Mateus, a famous rock formation in Cabaceiras, state of Paraíba.
Teatro da Paz, an opera house in Belém, capital of the state of Pará. It was built in 1874.
Carnival in Bahia (right), the world's greatest party. In the late 16th century, Salvador, the first Brazilian capital, was one the biggest city of the American continent. The Farol da Barra, shown in the picture was the first American beacon.
Below, Beach of Alter do Chão, in Santarém, state of Pará.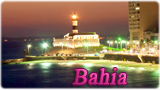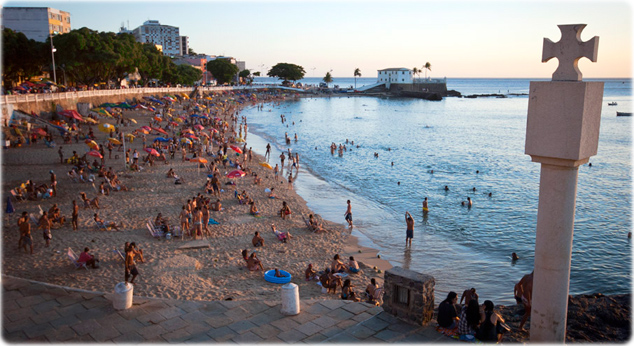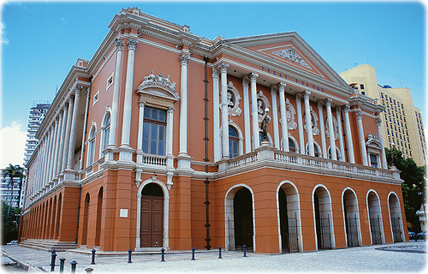 Oscar Niemeyer Art Museum, in Curitiba, state of Paraná.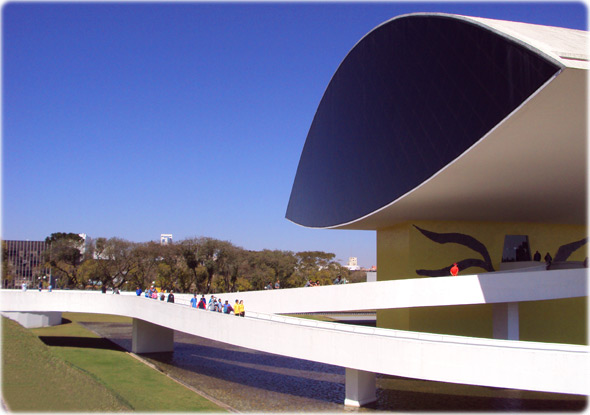 Copyright © Geographic Guide - World in Pictures. South America.