Victoria Falls in the border between Zambia and Zimbabwe.
The African continent is the cradle of humanity. Amazing wildlife, big forests and deserts.
Blyde River Canyon, Mpumalanga
Photo by Walter Knirr.
Camel caravan crossing the Sahara Desert.
Africa is the world's second-largest continent, with great diversity in nature and rich culture. Africa is surrounded by the Mediterranean Sea to the north, the Isthmus of Suez and the Red Sea to the northeast, the Indian Ocean to the southeast and the Atlantic Ocean to the west. The continent includes Madagascar and several archipelagos.
Early human civilizations, such as Ancient Egypt, Ethiopia and Carthage (Tunisia) emerged in North Africa. The domestication of cattle in Africa preceded agriculture and seems to have existed alongside hunter-gatherer cultures. In the steppes and savannahs peoples started to collect and domesticate wild millet, African rice and sorghum between 8,000 and 6,000 BC. More: images of Africa ►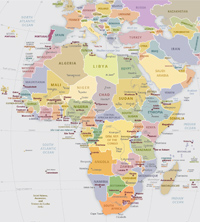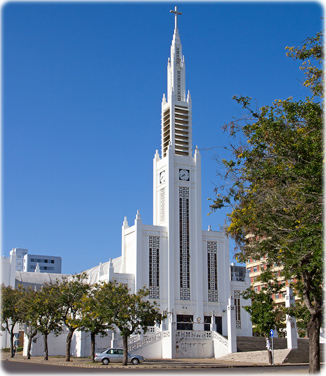 Maputo Cathedral in Mozambique.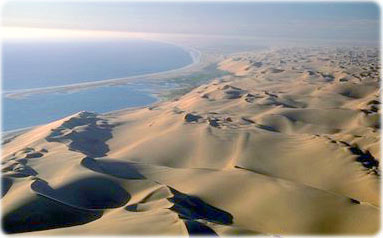 Copyright © Geographic Guide - World in Pictures. African scenes.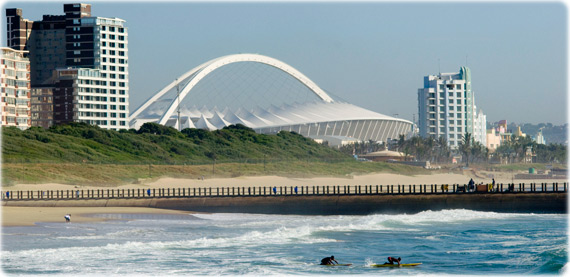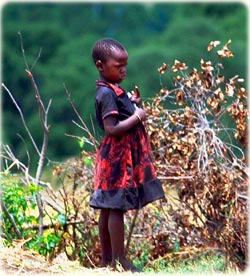 Wind-worn Sahara.